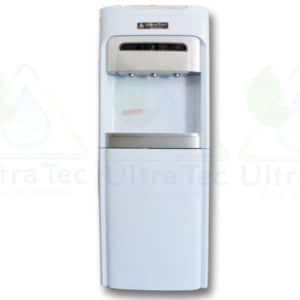 Special design water purifier direct connection no need for dispenser tank. No waste Water, No Drain
Built-in storage with float control fully automatic synchronized with Water filtration unit.
This hot and cold water dispenser is a must for every home/office the high quality filtered –purified- alkaline water at the touch of a push button.