Use These 5 Simple Tips to Maintain Your RO Water Filters
Reverse Osmosis (RO) water filters are essential for any household that needs clean and safe drinking water. They help remove impurities, contaminants, and bacteria from the water, ensuring pure, healthy drinking water. However, like any other household appliance, RO water filters require maintenance and care to work efficiently and last longer. In this article, we'll discuss 5 simple tips to maintain your RO water filters.
Replace the Filters Regularly:
RO water filters have different stages of filtration, and each stage has a filter that needs to be replaced at a specific time interval. The pre-filter needs to be replaced every 6 to 12 months, the post-filter every 12 months, and the RO membrane every 24 months. Regularly replacing the filters ensures that the filtration process is efficient and effective and the water quality remains optimal.
Clean the Filters and Membrane:
Over time, the filters and RO membrane can get clogged with impurities, affecting the water flow and quality. It is essential to clean the filters and membrane regularly to prevent clogging and ensure optimum performance. You can clean the filters by soaking them in a solution of water and vinegar for about 30 minutes and then rinsing them thoroughly. The RO membrane can be cleaned with a resolution of water and bleach, followed by a thorough rinse.
Monitor Water Pressure:
The water pressure in your home can affect the performance of your RO water filter. If the water pressure is too low or too high, it can cause the filter to malfunction or reduce the filtration efficiency. Monitoring the water pressure and ensuring it falls within the recommended range of 40 to 80 psi is essential. You can use a water pressure gauge to measure and adjust the pressure accordingly.
Check for Leaks:
Leaks in your RO water filter can cause water wastage and reduce the efficiency of the filtration process. It is essential to check for leaks regularly and fix them promptly. Check the filter housing, fittings, and connections for any signs of leaks, such as water puddles or dampness. Tighten any loose connections or replace any damaged parts to prevent leaks.
Use High-Quality Filters and Membrane:
Using high-quality filters and membranes can significantly improve the performance and longevity of your RO water filter. Low-quality filters can clog faster, require frequent replacement, and compromise the water quality. Using filters and membranes from reputable brands and suppliers is recommended to avoid cheap, inferior-quality products.
Why Maintenance is Important:
Keeping your water filters and RO plants in proper working condition is crucial to guarantee clean and safe drinking water. With regular maintenance, you can increase the lifespan of your filters and RO plants and avoid costly repairs or replacements. Our annual maintenance services will keep your water filters and RO plants working efficiently and effectively.
What We Offer:
Our company offers comprehensive annual maintenance services for your water filters and RO plants. Our team of experts will perform a thorough inspection and cleaning of your filters and RO plants to ensure they are working correctly and efficiently. We will also check for any leaks, clogs, or other potential issues and repair them as needed.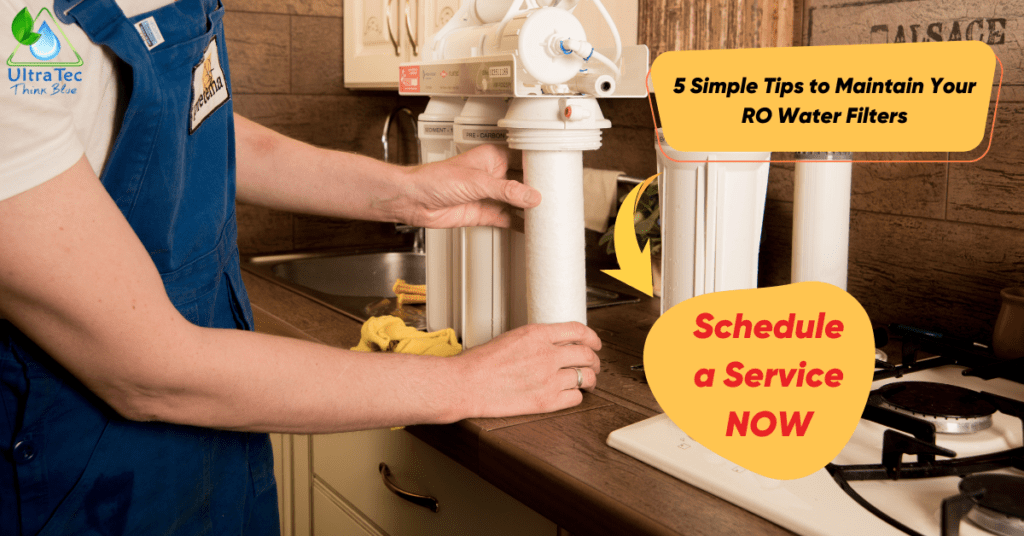 Our Services Include:
Inspection of filters and RO plants
Cleaning of filters and RO plants
Checking for leaks and clogs
Repairing any potential issues
Testing the water quality
Providing recommendations for future maintenance
Benefits of Our Services:
Keeps your water filters and RO plants working efficiently
Increases the lifespan of your filters and RO plants
Avoids costly repairs or replacements
Ensures clean and safe drinking water
Provides peace of mind with regular maintenance
How to Schedule a Service:
Scheduling service with us is easy and convenient. Contact us today, our representatives will be in touch with you shortly to schedule your appointment. We offer flexible scheduling options to accommodate your schedule, and our team will arrive on time and ready to perform the maintenance services.
We also provide contract maintenance and inspection services to ensure the long-term stability and reliability of the water treatment plant. Our expert staff members are available 24/7/365 to respond to customer requests and dispatch experienced field service engineers from our technical support hubs across the UAE.