water testing kits ranges from standard water testing kits to tipping bucket rain and snow gauges. We also have a convenient hand-held dip-strip photometer for testing water for lead, mercury, and cadmium. Our testing kits are available in a variety of measurements, including acidity, hardness, and more. Omega has all your water-testing needs covered. Just order the product you need for your objective and you'll enjoy premium quality, fast shipping, and our low price.
Continue to want to install water treatment devices on their water systems WITHOUT any testing and then are stunned to find out they don't work. Proper water treatment starts with accurate water testing. We have water tests that you can complete yourself, as well as professional-grade test kits which are good for multiple uses. If you have questions about which method is best for testing different contaminants or what test you should use, you can e-mail us at support@waterfiltersdubai.com or call one of our water experts at +971-55-407-7079.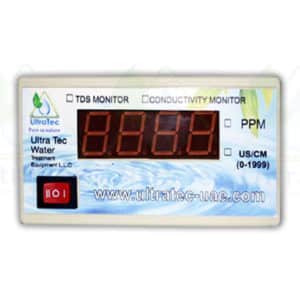 Switch 0 : Screen no display Switch 1 and 2 : for the first time, turn switch to 1 and get the reading, and then also check Switch 2 reading The reading difference 1 and 2 can specify to be raw water or filtered water.